The best Range Rover models for off-road driving are the Range Rover Sport, Range Rover Velar, Range Rover Discovery, and Land Rover Defender, known for their all-terrain capabilities and rugged design.
Whether you're a weekend adventurer or a seasoned off-road enthusiast, this guide will assist you in making an informed decision about the best Range Rover for off-road adventures.
Range Rover off-roading capabilities
When it comes to conquering off-road trails, Range Rovers are renowned for their exceptional capabilities.
Land Rover's commitment to engineering vehicles that can tackle various terrains with ease is one of the reasons why they are highly regarded in the off-roading community.
Here are some features and technologies that make Range Rovers stand out:
Terrain response system
The Terrain Response system is a pivotal feature that allows Range Rovers to adapt to different off-road conditions effortlessly.
This system offers various drive modes like Snow, Mud & Ruts, Sand, and Rock Crawl, enhancing the vehicle's traction, stability, and performance.
With the push of a button, Range Rovers can optimize their settings to tackle any terrain you encounter.
All-wheel drive
All Range Rover models come equipped with All-Wheel Drive (AWD) systems that distribute power to all four wheels.
This ensures maximum traction on slippery or uneven surfaces, providing enhanced off-road performance.
Range Rovers are designed to handle challenging terrains, making them a reliable choice for off-road enthusiasts.
Air suspension
The advanced air suspension technology found in Range Rovers allows for adjustable ride height.
This feature enables the vehicle to raise or lower its chassis based on the terrain, providing improved ground clearance and approach angles.
Whether it's rocky trails or steep inclines, Range Rovers can effortlessly adapt to challenging off-road environments.
Differential locking
To enhance off-road traction further, Range Rovers are equipped with differential locking capabilities.
This feature ensures that power is evenly distributed between the wheels, maximizing grip and preventing any wheel slippage.
Differential locking is particularly useful in situations where one or more wheels lose traction, allowing the vehicle to navigate through challenging obstacles.
Best Range Rover models for off-road
These are the Range Rover models that combine rugged performance with luxury, offering an unparalleled off-roading experience.
1. Range Rover Sport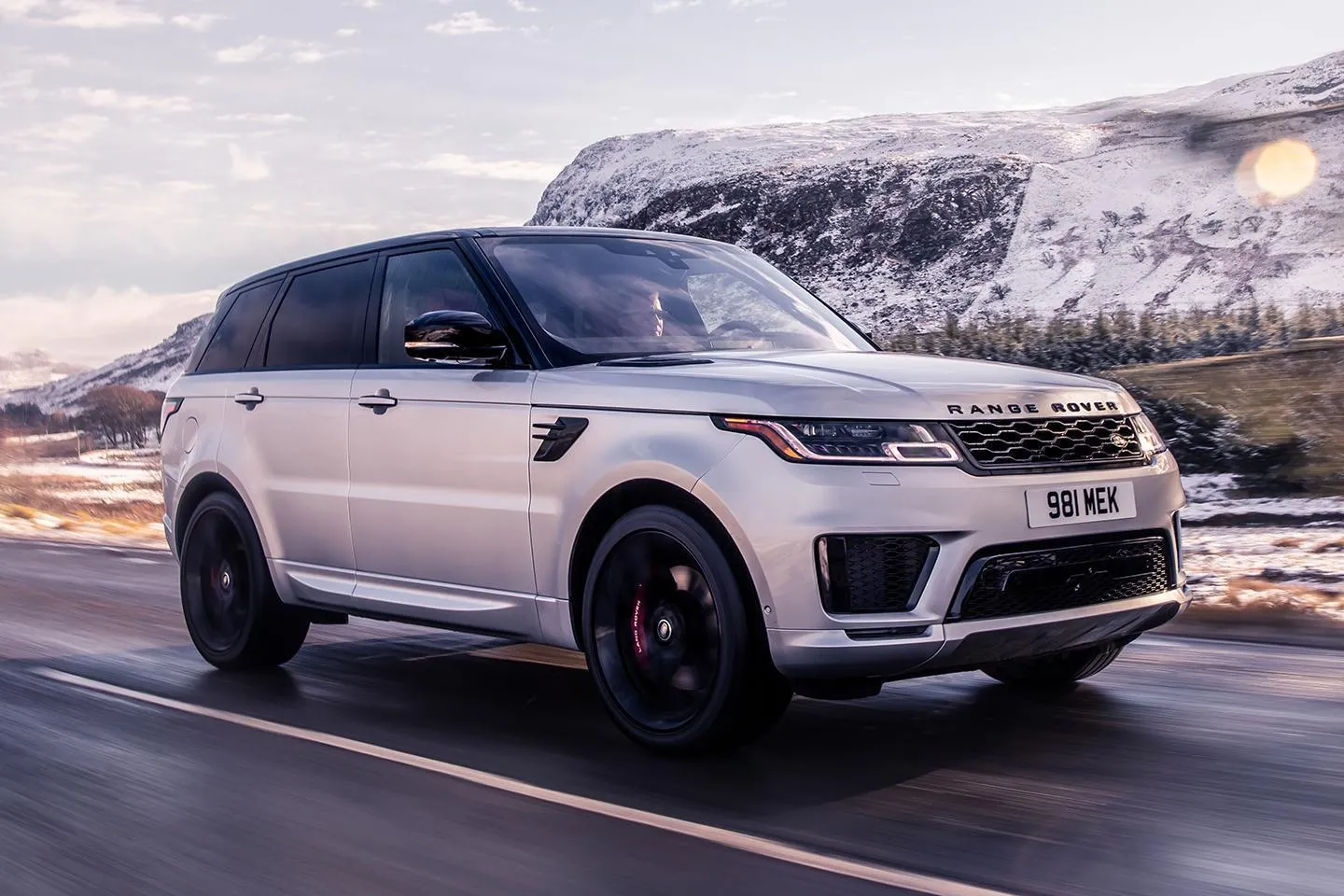 The Range Rover Sport is a versatile and capable SUV that excels in off-road challenges without compromising on luxury and comfort.
This model offers a choice of powerful engines, including a supercharged V8 that delivers impressive performance.
With its Terrain Response system and adjustable air suspension, the Range Rover Sport effortlessly conquers any off-road trail.
Its sleek design and premium interior make it ideal for those seeking a blend of style and capability.
2. Range Rover Velar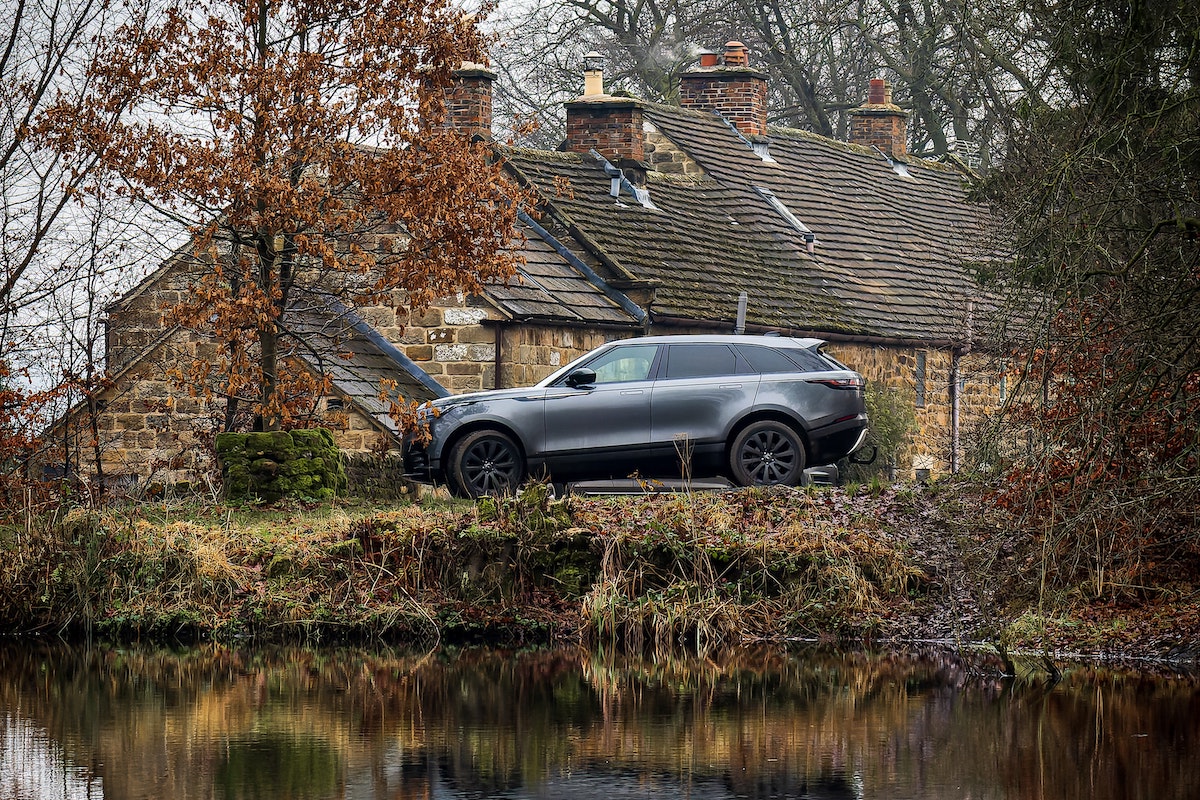 The Range Rover Velar is a stylish and modern SUV that doesn't shy away from off-road adventures.
This model combines elegance with off-road prowess, featuring advanced technologies like Terrain Response and All-Wheel Drive as standard.
The Velar's sleek design and luxurious interior make it an excellent choice for those who appreciate both aesthetics and off-road capabilities.
3. Land Rover Defender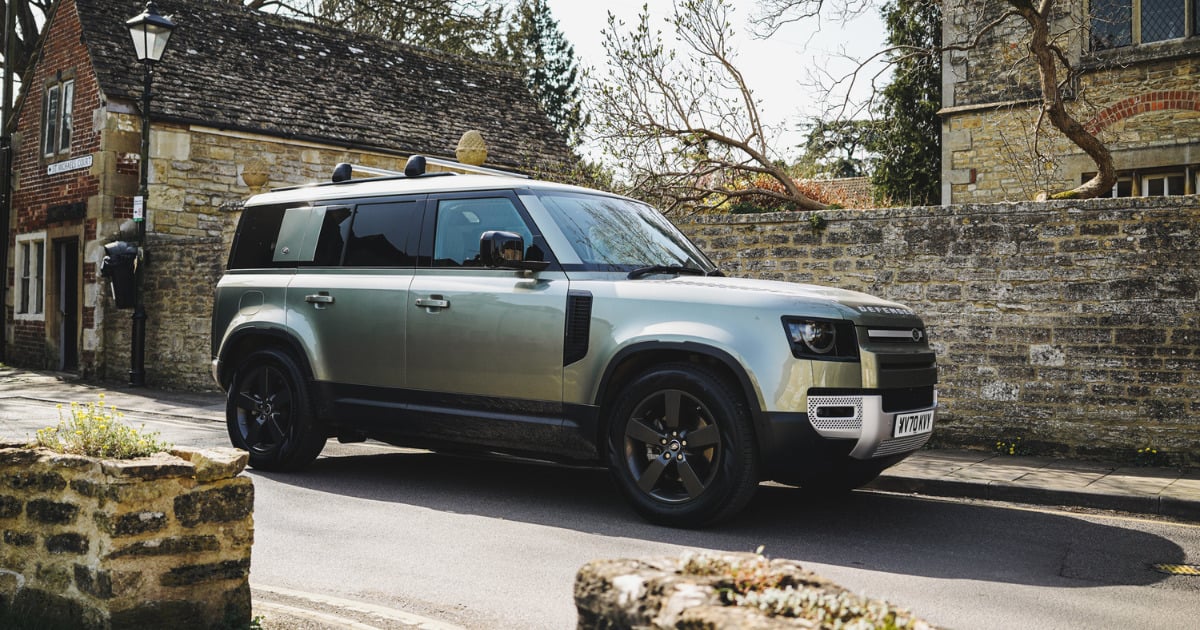 The Land Rover Defender is an iconic and rugged SUV that has been reimagined for the modern era.
With its robust construction and advanced off-road technologies, the Defender is built to tackle the toughest terrains.
It offers high ground clearance, excellent departure angles, and a sophisticated Terrain Response system.
Whether you're traversing rocky landscapes or fording waterways, the Range Rover Defender is a reliable companion for any off-road adventure.
4. Range Rover Evoque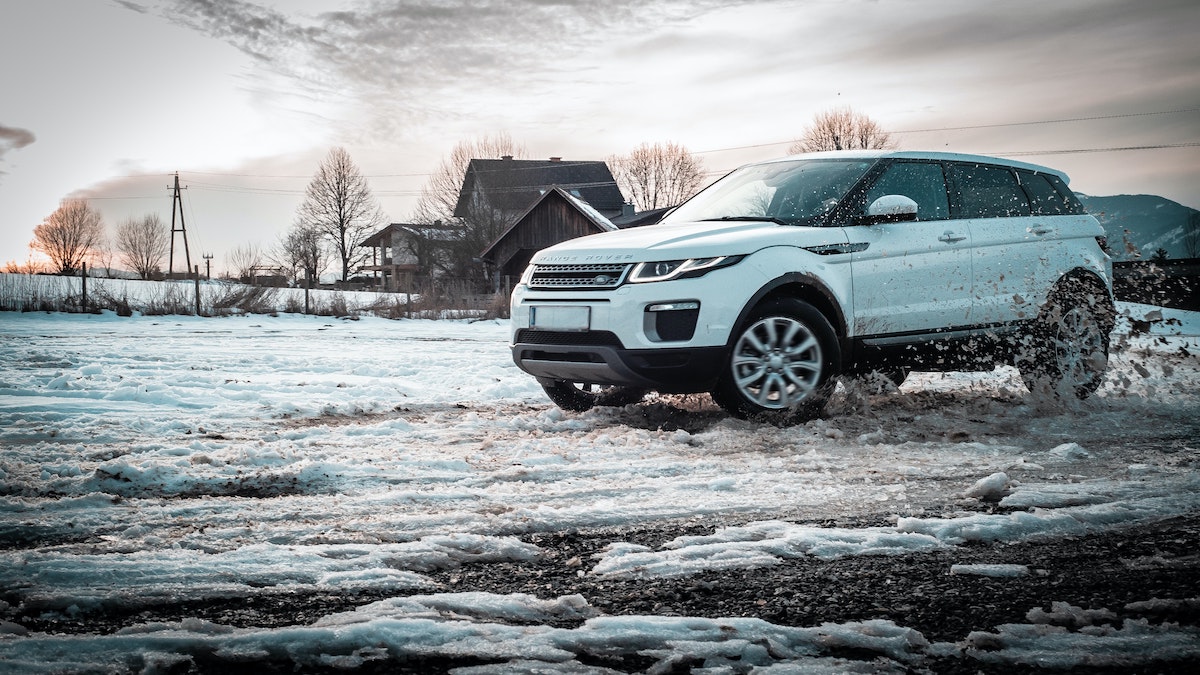 The Range Rover Evoque is a compact SUV that doesn't compromise on off-road abilities.
It features a Terrain Response system, All-Wheel Drive, and intelligent driveline dynamics that provide excellent traction and stability.
The Evoque's compact size makes it nimble and agile on off-road trails, while its luxurious cabin ensures a comfortable and refined driving experience.
5. Range Rover Discovery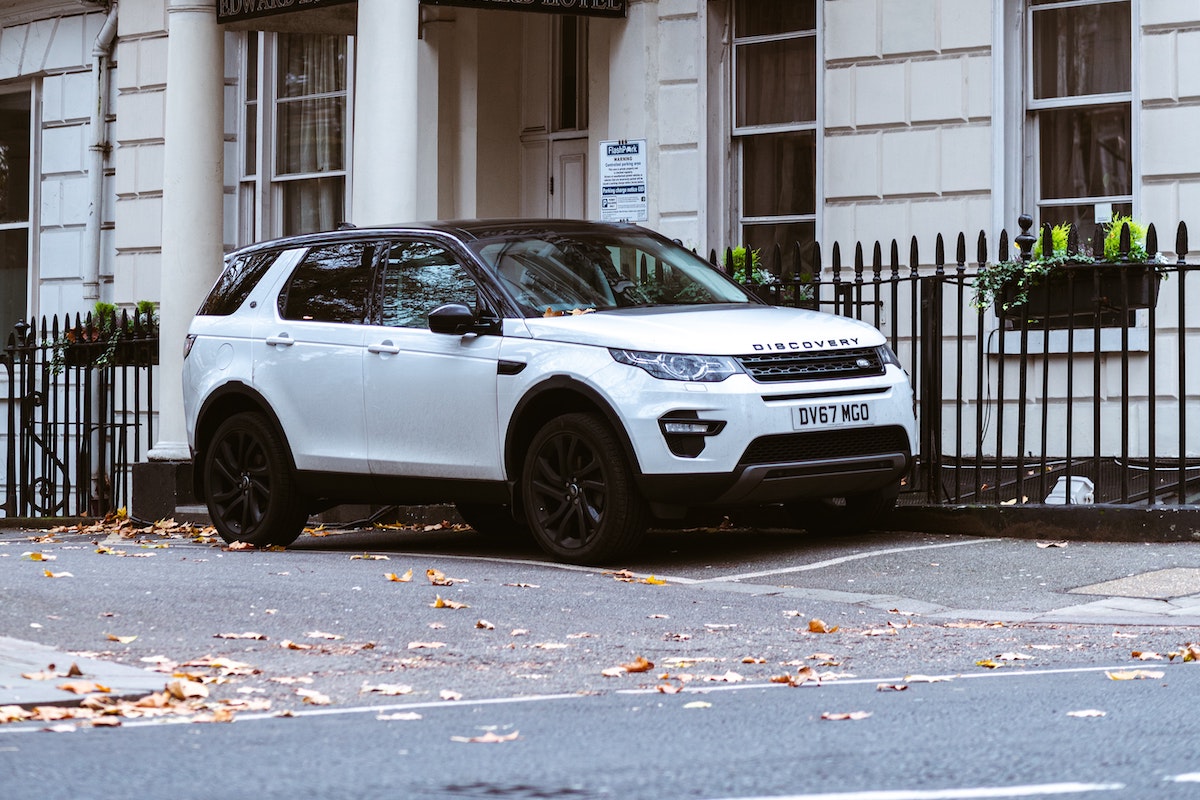 The Range Rover Discovery is an all-terrain SUV that combines practicality, versatility, and off-road capabilities.
With its sophisticated off-road technologies, such as the All-Terrain Progress Control and Advanced Terrain Response system, the Discovery excels in challenging off-road conditions.
Its spacious and adaptable interior makes it an excellent choice for those seeking both off-road adventure and family-friendly practicality.
FAQs
Do Range Rovers require any modifications for off-roading?
Range Rovers are designed with off-road capabilities in mind and generally do not require additional modifications for moderate off-roading. However, depending on the intensity of your off-road adventures, you may consider adding accessories such as all-terrain tires or skid plates to enhance your vehicle's performance and protection.
Can Range Rovers handle water crossings?
Yes, Range Rovers can handle water crossings, thanks to their high ground clearance and advanced water wading capabilities. Depending on the model, Range Rovers can typically wade through water depths ranging from 19 to 35 inches, making them suitable for various off-road scenarios.
Are Range Rovers reliable for off-road adventures?
Range Rovers are known for their reliability in off-road conditions. However, it is important to perform regular maintenance and inspections to ensure optimal performance. Following manufacturer guidelines and servicing your Range Rover at authorized dealerships can help maintain its off-road reliability.
Can Range Rovers tow off-road trailers or equipment?
Range Rovers have impressive towing capacities, allowing you to tow off-road trailers or equipment with ease. Depending on the model, Range Rovers can tow anywhere from 5,511 to 8,201 pounds, making them suitable for transporting your outdoor gear or adventure equipment.
Summary
When it comes to off-road adventures, Range Rovers offer a combination of luxury and rugged performance.
With their advanced off-road technologies, powerful engines, and elegant designs, they are well-equipped to handle any off-road challenge.
Whether you choose the Range Rover Sport, Velar, Defender, Evoque, or Discovery, you can be confident that you're selecting a vehicle that excels in off-road capabilities.
So gear up, hit the trails, and embark on your next off-road adventure with the best Range Rover for your needs.